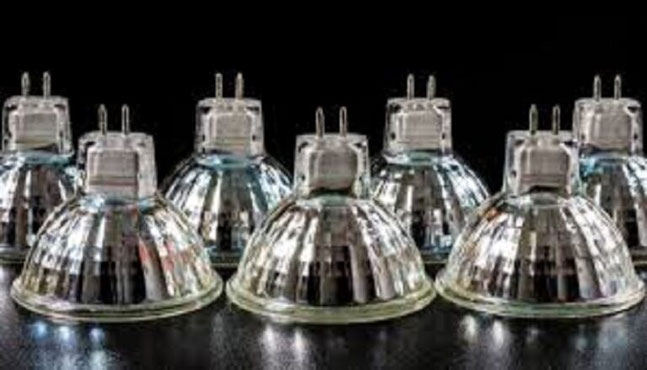 Halogen Lamps Banned from Sale in the UK from September
From September Halogen Lamps will no longer be sold in the UK this is to reduce the amount of Energy used and to help with reducing climate change.
We have wrote this short Blog to explain the changes this will have on your home lighting including the options you will then have to future proof this.
Disadvantages of Halogen Lamps
High Wattage they are expensive to run, LED equivalents use 90% less Electricity
They do not last long, LED equivalents last ten times longer
They get extremely hot and frequently damage the cables and ceiling insulation around them
All of the lamps you use in your home will already have available a LED bulb with the same fitting be it Edison Screw(ES), Bayonet Cap(BC), downlights GU10, MR16 to name but a few.
Changing from Halogen to LED Bulbs
Dimmer switch modules will need changing or they will make a buzzing noise
Down Lights(Drivers/Transformers) will need the driver changed or light wont work or flicker
If you are unsure of any of these changes please feel free to contact us for more information, best to consider looking in to this sooner rather than later as after September you could be left waiting for a Electrician to attend to get your light working again if your existing Halogen bulb blows and you can no longer purchase a replacement.
Ricky Mockford
www.lancingelectricalservices.co.uk
Tel: 07808 088660